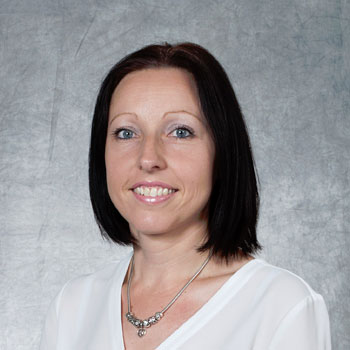 Sarah Clews
MAAT FCCA
Partner
Sarah joined Cheadles in 2009 after gaining ten years' experience in a large practice as a client manager, working on a varied portfolio of clients. She qualified as a Chartered Certified Accountant in 2001. Sarah prides herself with offering practical advice to owner managed businesses, and strives to provide full and efficient compliance service.
Sarah works in many sectors, but has a keen interest in building and manufacturing businesses. She has developed a strong knowledge of software solutions that can help in this sector, in particular, dealing with stocks and work in progress.
Sarah's work ethic allows her to always make herself available to her clients to deal with every aspect of running their business whether it's something small or something more technical. She enjoys helping clients achieve their full potential by offering practical and technical advice.
In her spare time, Sarah acts as Chair in the PTA at the school her son attends, helping to raise funds for school equipment. She is also a Foundation Governor at the school, a role which is varied and fulfilling. She is a keen supporter of her son's football team, and can often be seen on a frosty Sunday morning watching the games, after which she then bakes at home with her daughter.